RECT Storage

NAS
Network Attached Storage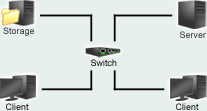 RECT™ Storage NAS, the storage expansion for the whole network. With its own host, the system stays independent of installed operating systems. That's why NAS systems are easy to integrate in existing networks.
DAS
Direct Attached Storage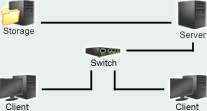 RECT™ Storage DAS, the storage expansion directly at the host/server. Integrated via SAS-interface it offers the direct hard disk storage expansion of each host.