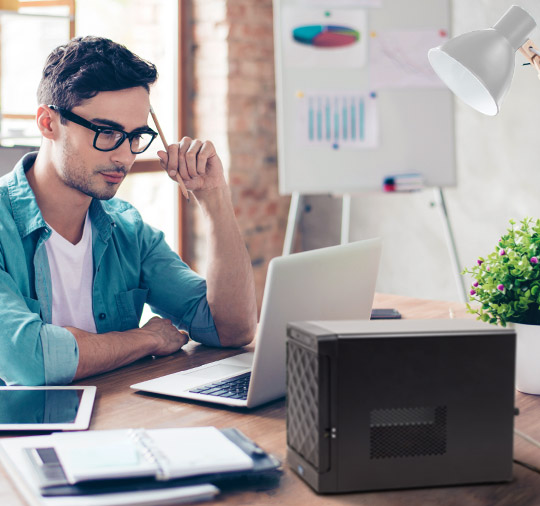 RECT™ Entry Tower
Schaffen Sie sich eine Zentrale, konsolidieren Sie Ihre Daten. Mit RECT™ Tower Servern im Entry-Segment stehen so kostengünstige wie auch kostenoptimierte Serversysteme für den Einstieg im kleinen Unternehmen wie auch im Home-Office zur Verfügung. Solide Basistechnologie bietet hier die Grundlage für den Einsatz als zentrale Daten- und Dienstbereitstellung. Mit Microsoft Windows Server 2016 wie auch den unterschiedlichen Linux-Betriebssystemen ein einfach zu verwaltender und schnell bereitgestellter Knotenpunkt.
Preisoptimierte Einstiegsmodelle
Compact mini Tower-Server with AMD PRO A-Series CPUs
Solide Technologie für das Einstiegssegment

RECT™ custom-made products
If you have special needs - speak with us. We provide advice, help you plan and come up with a solution that's right.
Adjusted hardware and software configurations
Customized system test runs
Individual service agreements (SLA)